Booking Consultation & Pre-Wedding Consultation
At the Booking Consultation I'll show you examples of my work, and we'll discuss what your requirements are. At Pre-Wedding Consultation, together we'll establish and organise a time line of events for your big day. I'll also ask you for a member of your wedding party, with whom I can liaise on the day to aide with organising the appropriate shots, so not to put any unnecessary stress on yourselves. I'll also visit your venue to survey the best areas and assess the surroundings.
Your Wedding Day
With the planning and preparation done, this is the fun part. Apart from a few points during the day such as, formal portraits, fake cake cut and Bride and Groom portraits, I shall just get on with it. Don't worry if things go late, or don't happen as they're planned, that's all part of the fun, and I'm amenable enough to adapt to the changes that occur. This is why I don't specify an amount of time, but coverage required; I stay until the job is done. Also, if you're thinking – Can I just photograph…? The answer is – Yes. I'm yours to photograph what you want; you can get all those special photos of surprise family or friends you haven't seen for years.
Post Production
This is where the hard work takes place, for every 1 hour of photography on the day, 1 to 1-1/2 hours, even up to 2 hours will be spent editing your images.
All the RAW files from the day are backed up for security.
Every image will be examined, making sure they hit the standards I set myself. You will not see images that don't meet the standard. Various finishes and techniques will be applied to achieve the look you're after.
I use photographic software of a high standard to achieve this, thus giving me the flexibility to get the desired end product for you.
Once completed all finished images are converted into jpeg for easy media viewing by you.
Timeline
Approximately 2 weeks after your wedding you can expect your finished images to be available, ready for you to view on suitable media. Should you decide to purchase an album, selected photographs, are used to generate and transmit it, to the printers for production. The delivery times for albums, varies depending on the time of year and what style you have selected. On average it's around 4 weeks.
Client login
On every package I offer, you will receive a unique login to your gallery, giving you, your family and friends access to your images when they are available. These can then be purchased by them in addition to your album. I offer an extensive range of prints and products including acrylics, framed prints and much more.
CONTACT ME to discuss your requirements and to receive my Wedding Photography information, in a handy PDF guide.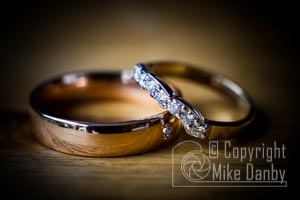 E & OE